Seminar on Kazakhstani Open Government held at EXPO 2017
On August 15, a series of seminars on "Open Government as an Element of Kazakhstani e-Gov" were held at the Silicon Valley Corner in "Nur Alem" pavilion at EXPO 2017.
---
The seminar was attended by representatives of non-governmental organizations and mass media as well as by members of public councils. During the seminar, National Information Technologies JSC staffs presented the methods for Open Government components application.
In studying the information access mechanisms and considering the issues of operation of "Open Data", "Open Budgets", "Open Dialogue", "Open Laws & Regulations" and "Government agencies' performance assessment" the seminar`s attendees got to know the basic principles of open access to data; stages of public discussion of draft laws & regulations and budget programs, and also got familiarized with the application of open data.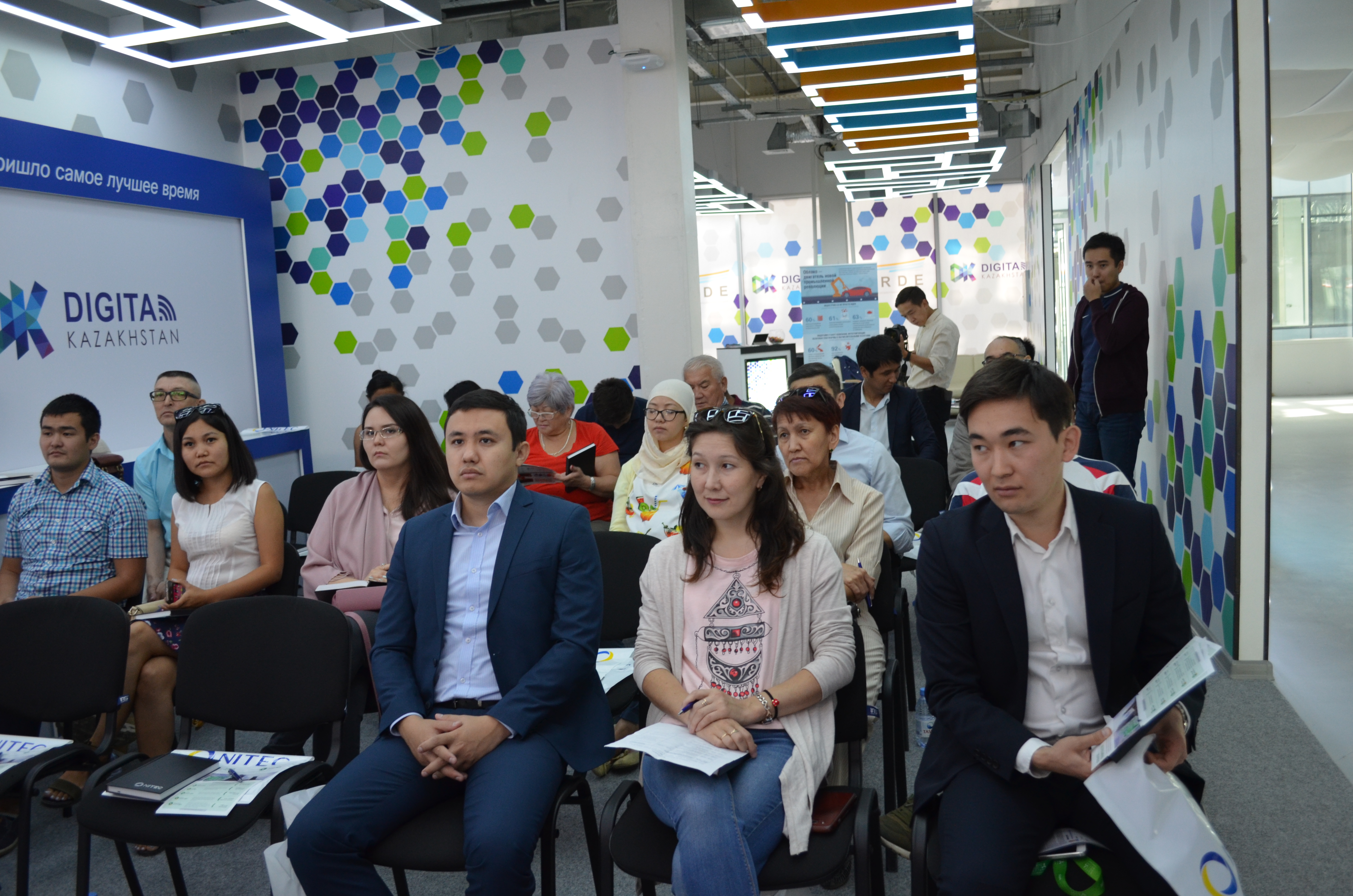 As it was marked by public members, the capability to use and analyze information from open databases is a call of the time, while the Open Gov components application mechanisms are relevant for all users.
During the seminar wrap-up, the participants made their suggestions on enhancement of portals` operation. The seminars were summed up and the memorable gifts were handed by NIT JSC to the attendees.