«Open Data Kazakhstan» Hackathon
On April 29-30, Open Data Kazakhstan hackathon will take place in Almaty. The event hosts are: Microsoft Kazakhstan, National Information Technologies JSC and MOST business incubator.
---
The hackathon`s program includes awareness sessions on open data, Microsoft Azure cloud services and Microsoft development tools and also, participation of teams in co-working of MOST business incubator. On the second day, teams present their solutions and upon the session results jury will announce winners.
Similar to the international experience, such joint events are aimed at developing Open Government-based initiatives in Kazakhstan and demonstrating the successful experience of developing socially important and commercially beneficial open data-based projects and state-of-the-art Microsoft cloud services.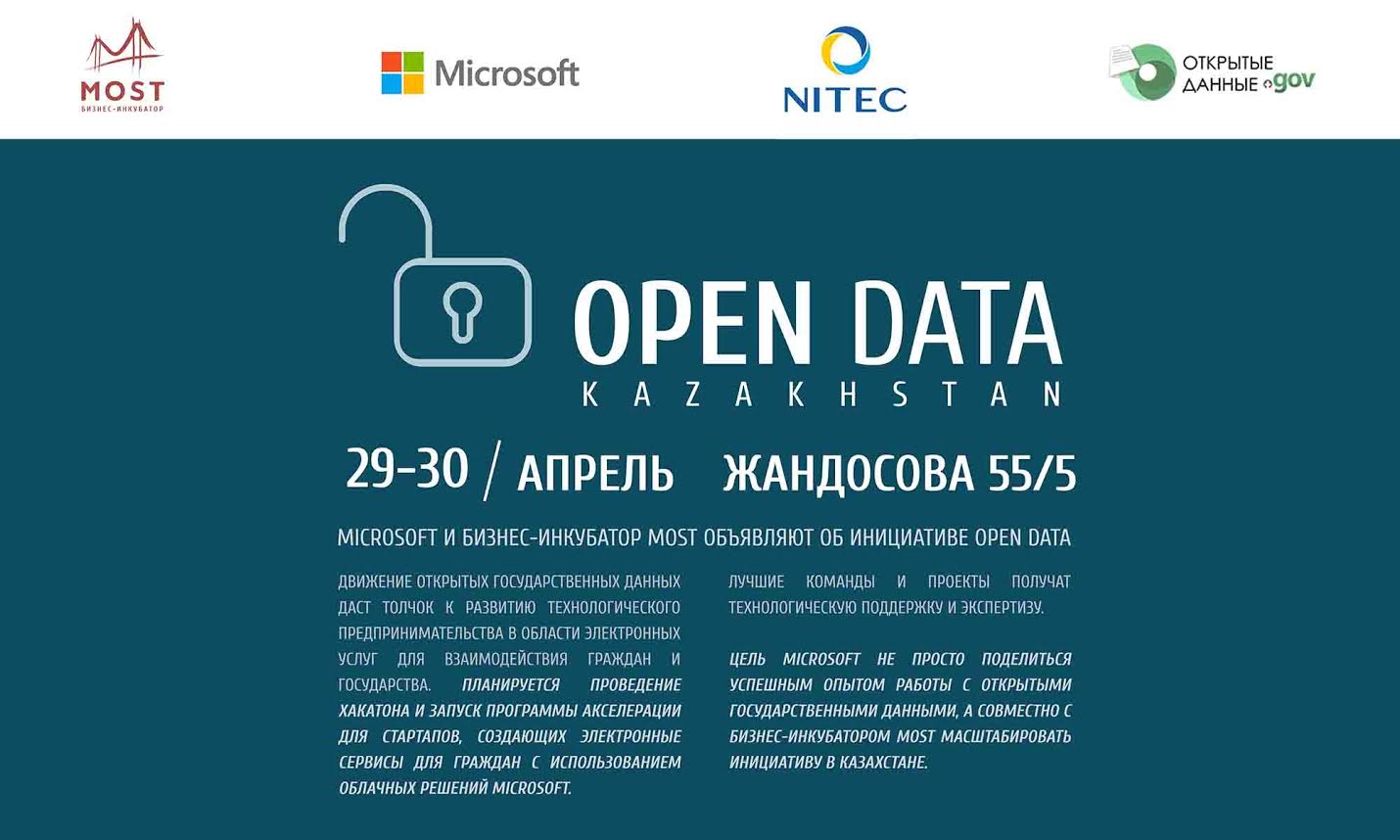 Venue: Hackathon will take place on the territory of MOST business incubator (55/5 Zhandossov str., Almaty).
For preliminary registration, please go to the link below: https://goo.gl/forms/onmRpxBAIWmdH2dw1